Announcing an exciting new publication – Living Together, Separating, Divorcing: Surviving the Pandemic.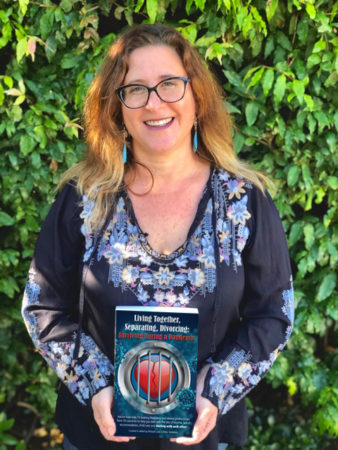 This book is a new resource for separated families for these times, for families feeling the strain and stress of lockdown, unemployment, online schooling, and working from home.
Truly honoured to be a contributor for this inspired project created and edited by long-time family mediator Michael Lang and Peter Nicholson Managing Director of OGX a digital communication company. My article, "Grief and loss in family separation" is intended to support separated parents with some information and tips to navigate their post separation communication generally and with the extra complexity of Covid-19.
The book is a source of practical advice and helpful tips from 74 contributors who are mediators, lawyers, politicians, financial experts, mental health, and child experts. The authors come from 10 countries and are united in a commitment to use their knowledge and experience to help make life just a bit better for families during the pandemic. 
This not-for-profit eBook is available for the price of a cup of coffee!! A brilliant resource for you, your clients or your networks.
For more information – eBook at: https://www.amazon.com/dp/B088MF1W3M
Facebook:  https://www.facebook.com/PandemicRelationships/
Read our blog:  https://www.pandemic-relationships.com/blog/
Also available as a paperback:  https://www.amazon.com/dp/B088BHVPC1 (unfortunately not available in Australia at this time).
#pandemicrelationships #fdr mentalhealth #mediators #stress #mediation