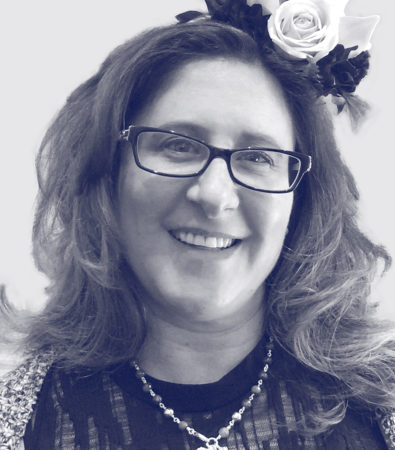 Jodie is a highly skilled, seasoned and knowledgeable Dispute Resolution Practitioner with over 20 years experience. Since commencing work in the Family Law field, Jodie has simultaneously held clinical practice and training roles leading and supporting professional best practice.
Jodie is registered and accredited as a Family Dispute Resolution Practitioner (FDRP) under the Attorney General's Department and a Nationally Accredited  Mediator under the Mediator Standards Board.
Jodie also provides the following services:
a teacher/coach/assessor/supervisor in Family Dispute Resolution and Mediation
a sessional teacher in Dispute Resolution subjects – Law faculties
a Family Dispute Resolution clinical supervisor
a Restorative Engagement Facilitator for the Commonwealth Ombudsman – Defence Force (previously Defence Abuse Response Taskforce)
is on the List of Facilitators to provide Direct Personal Responses under the National Redress Scheme for people who have experienced Institutional Child Sexual Abuse
develops and delivers bespoke specialised Professional development training options, short courses and presentations.
Jodie brings unique insight, extensive skills and knowledge with:
Primary qualifications and experience in Social Work, working for over 8 years in homelessness in support, crisis intervention, outreach, advocacy, and counselling.
Masters of Conflict Resolution (specialising in Family Law Mediation)
Graduate Diploma of Family Dispute Resolution and
Certificate IV in Training and Assessment.
Jodie has developed and run nationally recognised training courses (accredited and non-accredited), specifically in Family Dispute Resolution (FDR) and Mediation, as well as a range of other Professional Development training options and short courses within the community services, welfare, education and legal services fields. Jodie worked for many years exclusively for Relationships Australia Victoria where she held roles as Program Leader – FDR and Mediation Education, Training and Development, RAV.
Since 2014, Jodie has valued the opportunity of working in Restorative Justice with those experiencing abuse/victims of abuse, as a specialist Restorative Engagement Facilitator for the Defence Abuse Response Taskforce (currently the Commonwealth Ombudsman – DEFENCE) and over the past few years offering Direct Personal responses under the National Redress Scheme for those who experienced Child Sexual Abuse in Institutions. She is passionate about continuing this work and introducing these restorative engagement concepts into other Alternative Dispute Resolution (ADR) areas.
Her impetus
Going forward, Jodie plans to continue her passions of developing and leading best practice in mediation and training, using her creativity to tailor options and services specifically in managing conflict, managing power, ensuring safe and effective outcomes, enhancing relationships, working in a trauma informed way, borrowing from strategies and interventions from restorative justice principles, and practicing with a critical, reflective and ethical lens and framework.
Professional memberships
Association of Family Conciliation Courts – Australian chapter. In 2022 changed to Pacifica Congress
Resolution Institute
Relationships Australia Victoria – Recognised Mediation Accreditation Body (RAV – RMAB)
Australian Association of Restorative Justice (AARJ)
Victorian Association for Dispute Resolution (VADR)
NMC (National Mediation Conference)