Selected publications, presentations
Book
Contributor to Living Together Separating Divorcing Surviving during a Pandemic edited by Michael Lang and Peter Nicholson.
Announcing an exciting new publication – Living Together, Separating, Divorcing: Surviving the Pandemic. This book is a new resource for separated families for these times, for families feeling the strain and stress of lockdown, unemployment, online schooling, and working from home. Truly honoured to be a contributor for this inspired project led by the extraordinary visionaries Michael Lang (master Mediator) and Peter Nicholson from OGX . The book is a source of practical advice and helpful tips from 74 contributors who are mediators, lawyers, politicians, financial experts, mental health, and child experts. The authors come from 10 countries and are united in a commitment to use their knowledge and experience to help make life just a bit better for families during the pandemic. This not-for-profit eBook is available for the price of a cup of coffee!! A brilliant resource for you, your clients or your networks.
For more information – eBook available through Amazon
With additional information on the blog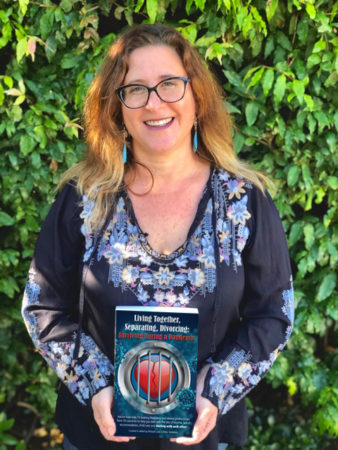 Peer Review Journal
Gutman, Judy and Grant, Jodie, Ethical Conundrums Facing Mediators: Comparing Processes, Identifying Challenges and Opportunities (2017). 35(1) Law in Context 101; La Trobe Law School – Law & Justice Research Paper Series Paper No. 1707.
Available at SSRN: https://ssrn.com/abstract=2996299
Working group submissions
Part of the Australian Dispute Resolution Advisory Council Inc (ADRAC) working group tasked with preparing ADRAC'S submission Australian Law Reform Commission – Review of the Family Law System: Response by ADRAC to Issues Paper 48 (IP 48) March 2018
Available at https://www.alrc.gov.au/inquiries/family-law-system/submissions
Public presentations (Selected)
2018 seminar, Victorian Association for Dispute Resolution (VADR) and Victorian Association for Restorative Justice (VARJ), "Workplace ADR meets FDR: Exploring where workplace and family issues collide", Zandy Fell and Jodie Grant. http://www.vadr.asn.au/27june2018-flyer.pdf
2017 Webinar, Resolution Institute – From the trenches – using restorative conferencing practices to repair high conflict family disputes.
2016 National Mediation Conference, Queensland.
Oral presentation and paper – From the trenches – Using restorative conferencing practices as new ways to repair/restore family relationships in high conflict battles – Jodie Grant
Oral presentation and paper – Real world versus role plays, actors versus clients and the function of internships in creating real mediators – Jodie Grant and Lilia Szarski, Relationships Australia Victoria
2015 ADR Ethics for Practitioners Symposium, La Trobe University, Victorian Dispute Settlement Centre – Presenter
Guest lectures – yearly
Melbourne University – to Law students on FDR
La Trobe University – to Law students on FDR
DVD – Relationships Australia Victoria Production, Mediator, Mediation Practice